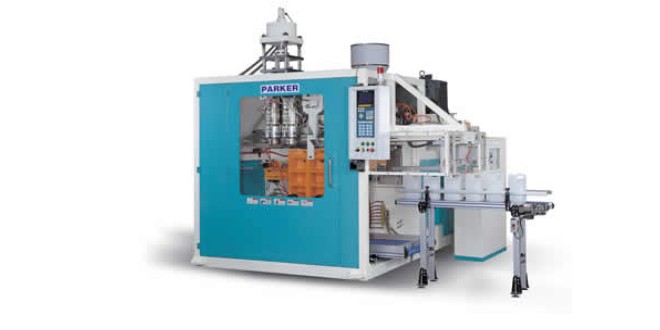 PET Stretch Blow Molding Machine
Built with safety devices to provide maximum protection for the machine operator.
High plasticizing capacity extrusion screw is designed to handle material variations.
Plasticizing screw and barrel is precision machined from special nitrogen treated steel.
Water cooling technology controls feed zone temperature.
Chiller circulated hydraulically controlled blow-pin.
Pneumatically operated automatic deflashing unit.
When requiring both functions in a single machine, purchase the machine for PVC application and order the additional parts (screw and die head ) for conversion to PE application.
Application
Dairy
Food/ Beverage
Cosmetic/Personal care
Lub-oil containers
Household chemical
Industrial
حول المنتج